Denture Repairs & Relines
Broken Dentures? Trust Us with Denture Repair in Coquitlam
Nova Denture Center provides a full range of denture services.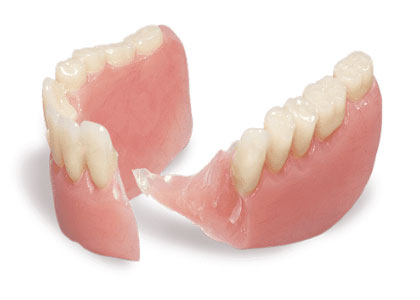 Your dentures, much like your natural teeth, need some TLC every single day to help them look and feel their best. Proper maintenance is also part of helping your dentures last as long as possible. But sometimes things happen, and your dentures could need repairs. We can help! Whether you have a crack in the base of your denture or a missing or chipped tooth, our denturists can help restore your denture and get you smiling again—in many cases, in only a few hours!
We are also pleased to offer a 5-year warranty for repairs, breaks, and cracks, and missing or loose denture teeth when these issues are related to craftsmanship.
Give us a call when you need denture repairs in Coquitlam and we will come up with the best solution for you.
Denture Relines
Nova Denture Center provides a full range of denture services.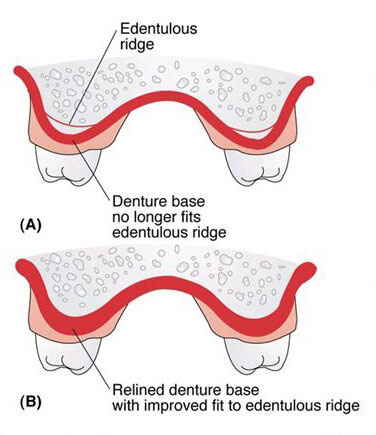 Have you noticed your denture isn't fitting as well as it once was? As your jaw bone shrinks overtime, this can happen, but don't panic! Often, all it takes is a simple reline to restore the fit of your denture. Our denturists will take an impression of your oral tissues and add a new acrylic base to your dentures to fill in any gaps and improve the fit of your denture.
Most patients should have their dentures relined every 1.5-3 years to ensure they fit comfortably and correctly. We perform denture relines on-site, and you can often drop your dentures off in the morning and return for them at the end of the day.
If your dentures require repairs or relines, don't wait! We are happy to help you restore their fit and function as quickly and reliably as possible.
These signs could indicate the need for denture relining:
Your dentures start to fit loosely

Food debris collects under your denture

You're getting more or new sore spots on your gums

Air bubbles are trapped under your denture
Restore your smile and enjoy eating your favourite foods again with repaired dentures and new relines.
FAQ
Common Questions About Dentures
How much does denture repair cost?
This will depend on a number of factors, including:
The extent of the repair

If impressions need to be taken

If moulds need to be created

Whether teeth need to be added or replaced

If reinforcement is required
What is a denture reline?
Denture relining involves adding new material to the pink denture base on the side that rests on the tissues in your mouth. Once this new material is added, the secure and comfortable fit of your dentures can be restored. We do remind our patients that relining will affect the fit of your denture, but it does not change how they look.
How long does it take to reline a denture?
Most denture relines can be performed in one day, so you can drop off your dentures in the morning and return for them at the end of the day.
How much does a reline cost?
Denture reline prices vary depending on whether the patient requires a simple reline on the acrylic base to refit the denture, or if the entire base needs to be replaced.
The best way to get a detailed estimate is to book a free, no-obligation consultation with Nova Denture Center.
What is a soft reline for dentures?
Soft liners provide you with temporary relief from misfitting dentures by acting as a shock-absorbing cushion when you chew. They help protect your oral tissues from the base of your denture, and they can be applied to new or old dentures. Because soft liners are more porous, they may need to be replaced more often than a hard reline.