Our denturists will help you find the right solution
Nova Denture Center provides a full range of denture services.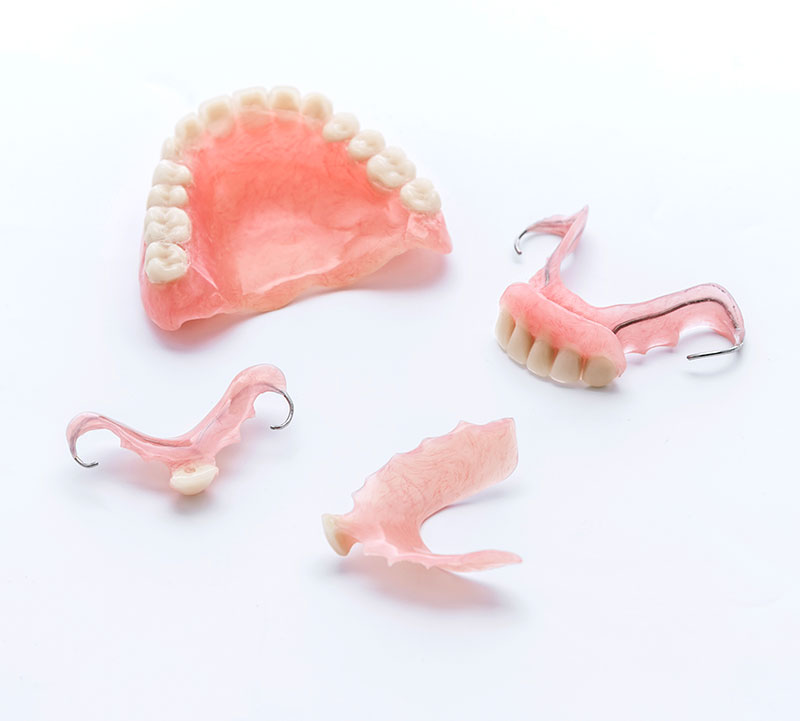 The team at Nova Denture Center knows just how important it is to find the right dentures, and we know this can be a life-changing event for many patients. We also know you have a lot of options to consider: full dentures, dentures on implants, partial dentures, and more. We'll help you find the solution that fits your needs, budget, and lifestyle so you come away smiling! Whether you've been dealing with painful dental issues like damaged teeth or rotted roots or you're searching for an aesthetic solution, dentures could be the ideal solution. 
Let us help you restore your confidence, change the way you smile, and make eating enjoyable again. Finally, you'll be able to eat your favourite foods, laugh, and smile, without the fear of your dentures coming loose or exposing your natural teeth. There is a denture option that's viable, economical, and comfortable for almost everyone, and we look forward to helping you find the specialized option for you. 
Would you like to learn more about your denture options? Call today to book a free, no-obligation appointment with our denturists who are eager to guide you through the process and answer any questions.
5 Year Warranty
On Precision Dentures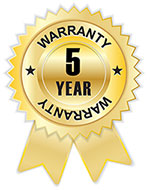 We are pleased to offer our patients the reliability they expect from their dentures. We will repair any crack or breakage for all precision dentures, with no charge throughout the first 5 years of getting the denture. This offer excludes partial denture cast frame metal repairs, i.e., claps, major connector, implant, or precision attachments.
Patients are required to follow up with the recommended recall appointments.
Denture Cleaning
How to Keep Your Dentures Clean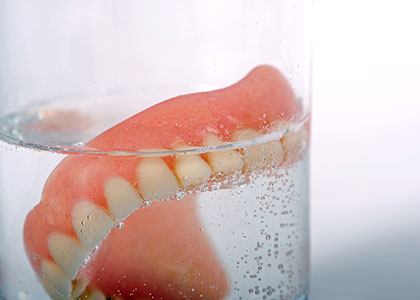 Content: It's incredibly important to clean your dentures, much like you need to clean your regular teeth every day. In fact, regular cleaning is critical for oral health, and it also helps maintain the lifespan of your denture. Bacteria, plaque, and tartar build up quickly on dentures when they're not kept clean, and this can also harm your existing teeth and gums.
Here are some simple steps to follow for daily denture cleaning:
Take your dentures out and run clean water over them to dislodge any food debris.

Use a denture brush or a soft toothbrush with mild soap or denture cleaner to brush the dentures.

Avoid using any other cleaners not meant for dentures. They are too abrasive and can damage the dentures.

Rinse your dentures with clean water after brushing.

Take the time to clean your gums and any natural teeth with a soft, wet toothbrush and fluoridated toothpaste while your dentures are out of your mouth.
Let us help you restore your smile and enjoy eating your favourite foods again. 
No referral needed!
FAQ
Common Questions About Dentures
What does a denturist do?
Denturists are dental care specialists. As dental health care professionals, they provide denture care directly to the public. Denturists examine patients who are missing some or all of their teeth and can design, fabricate, repair, and alter removable dentures, along with a number of other denture services and patient education.