Full Dentures for a Complete Solution
Nova Denture Center provides a full range of denture services.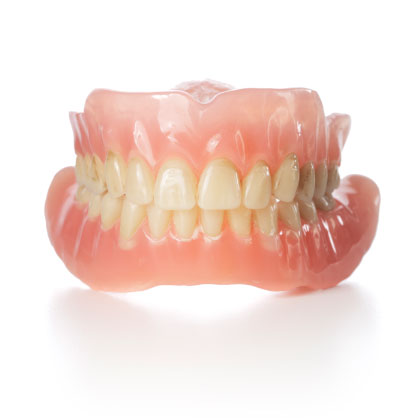 Full dentures are one of the most effective and comprehensive ways to transform your smile and restore your dental health. Our professional denturists can help you get the smile you've always dreamed of, all while restoring your ability to eat your favourite foods and boosting your confidence. Consulting you every step of the way, professional denturists can expertly fabricate a custom set of complete dentures for you that look just like real teeth! Full dentures get you on the path to looking and feeling great with the same effect of full implants at just a fraction of the cost. 
The team at Nova Denture Center knows how important it is to get your full dentures just right, and we'll make sure you're happy with the result. Your full precision dentures will fit well, look great, and be comfortable for daily use. Using custom moulds and premium materials, full dentures can bring your smile back to life. When you need to replace all of your natural teeth and you're ready for a comprehensive solution, full dentures offer a solution that's easy to maintain. Your dentures will be fitted precisely to your gums to make sure they're comfortable, and we'll work with you throughout the adjustment period to address any concerns or discomfort you may have.
Are full dentures the right solution for you? Learn more by talking to us and find out if this is the best fit for you. We will guide you through your options including costs, quality, expectations, and answer any questions you might have.
Tips for wearing your full dentures
Nova Denture Center provides a full range of denture services.
Avoid sticky or chewy foods:

These include taffy, caramel, marshmallows treats, candy, peanut butter, and raisins. Gummy foods like these can be difficult to eat even with secure dentures, so it's wise to avoid them whenever possible.

Take small bites:

Smaller pieces of food are easier to chew, and less likely to dislodge your dentures or cause you to choke.

Chew on both sides of your mouth:

When food is distributed evenly in your mouth, this helps keep your dentures more stable while you eat.

Keep a glass of water nearby when you eat:

Certain foods, including whole grain bread and cereals, may stick to your denture teeth when you eat them. Having a glass of water nearby can help make them easier to chew and swallow.
Let us help you restore your smile and enjoy eating your favourite foods again. 
No referral needed!
FAQ
Common Questions About Dentures
How long do dentures last?
When they're properly maintained, many patients find their dentures last about ten years. It could be a few years more or less, but this will depend on the patient as well as the quality of the denture and the health of the other oral tissues.
Keep in mind, full dentures aren't meant to last forever! They require proper maintenance, and eventually replacement to ensure they're working properly for you and you're getting the maximum benefit from your denture.
Be sure to have your denturist assess your dentures regularly to look for signs it's time to repair or replace them.
We'll be sure to set you up with all of the information you need to care for your dentures and help them last as long as possible.
What does getting full dentures mean?
Getting full dentures means replacing all of your remaining natural teeth with denture teeth once they can no longer function how they should. Some patients have already lost many of their natural teeth and only need a few removed, while others require more extractions.
There are a number of reasons patients might need dentures, including injuries and illness, cancer, infections, and medications that damage the teeth.
What does getting dentures involve?
The process of getting dentures is different for each patient depending on their specific case. For some patients, only a few appointments are required, while more complex cases can take many weeks to complete. When you meet with us, we'll be able to assess your dental health and get a better idea of how long it might take to complete your full dentures.
How can I tell if my dentures are good quality?
Your eyes are one of the best tools for identifying good quality dentures. If dentures look artificial, this is a good sign their quality isn't optimal. On the other hand, the more natural denture teeth look, the better quality they tend to be. In addition to a visual inspection, simply speaking to your denturist about the materials and techniques they use will help determine their quality.
How much are full dentures?
The cost of full dentures will vary from patient to patient. The best way to get a detailed cost estimate is to book a free, no-obligation consultation with us.
Do you offer a warranty on your dentures?
We are pleased to offer a five-year warranty on the dentures we fabricate that covers repairs, breaks, and cracks, and denture tooth loss related to craftsman issues.
Can you get dentures that look like real teeth?
It's absolutely possible to get dentures that look like natural teeth, especially when you work with experts who use premium materials and precise fabrication techniques.